Unprepared officials blindsided by sophisticated virus call experience 'an education'
Massachusetts police have admitted to paying a bitcoin ransom after being infected by the Cryptolocker ransomware.
The Cryptolocker malware infects a computer, normally via a legitimate-looking email that urges the… Continue reading →
My computer is running extremely slow, what can IgLou do to help?
IgLou's PC Tune-Up is a great way to get your slow computer running like new. We will optimize your system and make it run like new while also… Continue reading →
A secret U.S. court authorized expanded government collection of Internet data for terrorism investigations even after finding "longstanding and pervasive violations" of prior court orders.
The court ruling and other documents were released last night by Director of National Intelligence… Continue reading →
Users are often advised to use an antivirus to check if their systems are infected, but with the current cyber-crime scenario, this is simply not enough.
Frequently, it takes a least a basic grasp of security issues to work out… Continue reading →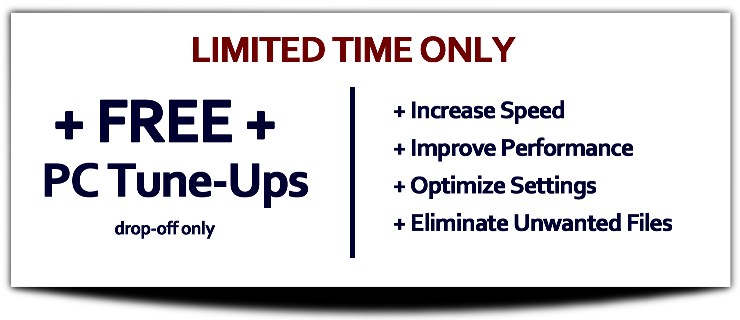 IgLou is offering PC Tune-Ups for FREE for a limited time (drop-off only). Get your computer running faster and more efficient. If you don't have time to drop-off, we also offer the convenient remote tune-up for just $39. Click here to schedule an appointment.
NCCIC / US-CERT
National Cyber Awareness System:
TA13-309A: CryptoLocker Ransomware Infections [ https://www.us-cert.gov/ncas/alerts/TA13-309A ] 11/05/2013 10:58 AM EST Original release date: November 05, 2013 | Last revised: November 13, 2013
Systems Affected:
Microsoft Windows systems running Windows 8, Windows 7,… Continue reading →
Microsoft has released an emergency software fix after it learned hackers had exploited a previously undiscovered security flaw in its widely used Office software to infect the PCs of its customers with tainted Word documents.
The software maker said on its website it had… Continue reading →
(CNN) — It may not look special, but a modest 1950s ranch-style house in a suburban Bay Area neighborhood is now a protected historical site.
The single-story house at 2066 Crist Drive in Los Altos, California, is the family home… Continue reading →
If you ever needed a reminder to be careful about the emails and attachments you open, it's now. The Crypto Locker virus that is going around is said to be one of the worst ever and is infecting computers with… Continue reading →
Virus Removal Deal!!!!
Save $20 on Virus Removal until the end of October. That's just $65 to clean your computer and get it running faster.