Why Louisville businesses are worried about net neutrality and the Federal Communications Commission vote on Thursday – Louisville – Louisville Business First
Some people are better at navigating cocktail parties, family gatherings, and office meetings. And, as it turns out, they are better at the Internet, too.
That's the word from Anita Woolley, a professor of organizational behavior and theory at Carnegie… Continue reading →
Twitter's long had a problem with trolls hurling abuse and harassing other users. Now, its CEODick Costolo has admitted how big the problem is, accepting that the blame lies squarely at his feet and declaring that the company will make… Continue reading →
The rise of free internet pornography is responsible for people increasingly deciding not to get married, according to researchers.
Scientists studied trends in marriage and internet porn proliferation and said the increased availability and reduced cost of pornography on the internet had a "causal" effect on people deciding not to tie the knot. Continue reading →
It's 2015 and what's old is new again. You may have noticed people posting status updates with a seemingly-legally binding message protecting their photos and profile information from copyright infringement. Continue reading →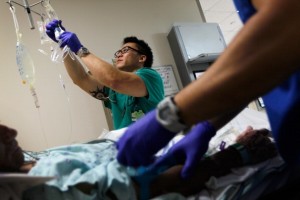 In order to provide adequate service, hospitals need to anticipate how many patients will visit at any given time.
While seasonal flu viruses are somewhat predictable, on most occasions the flow of patients is less certain.
In a new study,… Continue reading →
Though most Internet users are familiar with basic technology concepts
Most American Internet users aren't familiar with the concepts underpinning the Internet and common technology, a survey released Tuesday found.
Pew Research Center's Web IQ Quiz polled Americans with 17… Continue reading →
A new study has confirmed what most of us already suspected: kids are maturing much faster these days, and parents feel the Internet and social media are to blame.
It seems like in every generation, adults are critical of "kids… Continue reading →
Legislation allowing cross-border Internet sales tax collections would cost US shoppers $24 billion in 2015, an antitax group says
A proposed Internet sales tax that could see new life in Congress in coming weeks would cost U.S. online shoppers $24… Continue reading →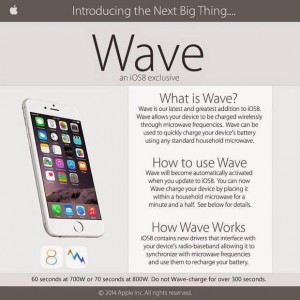 No, the latest iPhone software does not allow for the device to be quickly charged by heating it up in the microwave, despite some convincing, but very fake online ads..
Microwaving the phone will not only ruin the device, it… Continue reading →