To achieve healthy ageing, keep surfing the web: study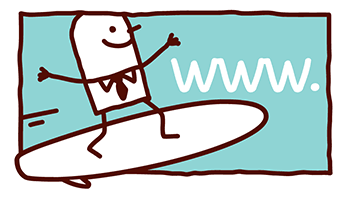 Washington: A new study has found that meaningful and Internet-based activities, which promote experiences of participation in society, are actually important for healthy ageing.
In the Umea University study, occupational therapists are shown to promote participation, reduce experiences of loneliness and strengthen seniors' social network using an Internet-based intervention programme.
Researcher Ellinor Larsson said that digitization is increasing the risk of excluding seniors who often can have limited experiences of Internet-based activities, adding that a steadily increasing amount of everyday activities require access to the Internet, and to achieve increased participation in society, we need to pay attention to an increased inclusion of seniors.
Larsson noted that the senior citizen can also experience social change at the loss of loved ones, which makes the loneliness more evident. A joint effort focusing on how the well-being of the elderly can be promoted through meaningful Internet-based activities is becoming more important in order to support the ageing population of today's society.
In her dissertation, Larsson describes how health-promoting efforts aimed at the seniors can be developed. To enable Internet-based social interventions for seniors, collaboration between several parties in society is needed.
The study appears in DISSERTATIONS.
Article found here.